Episode 10
Typical Filters: Compliance Analysis Module
Typical filters that will help you query data
Filters allow us to query data in eramba and show it as a table. Please review the Filter course for in-depth training on how to create your own filters.
Eramba ships with many default filters. In the case of the Compliance Analysis module by default eramba will automatically create a Filter for each Compliance Package you uploaded and show it by default on your index. In addition to these default filters you can create endless other filters such us:
ISO requirements mitigated by Internal Controls with missing or failed Audits
Any compliance requirements mitigated by a Project with expired Tasks
Etc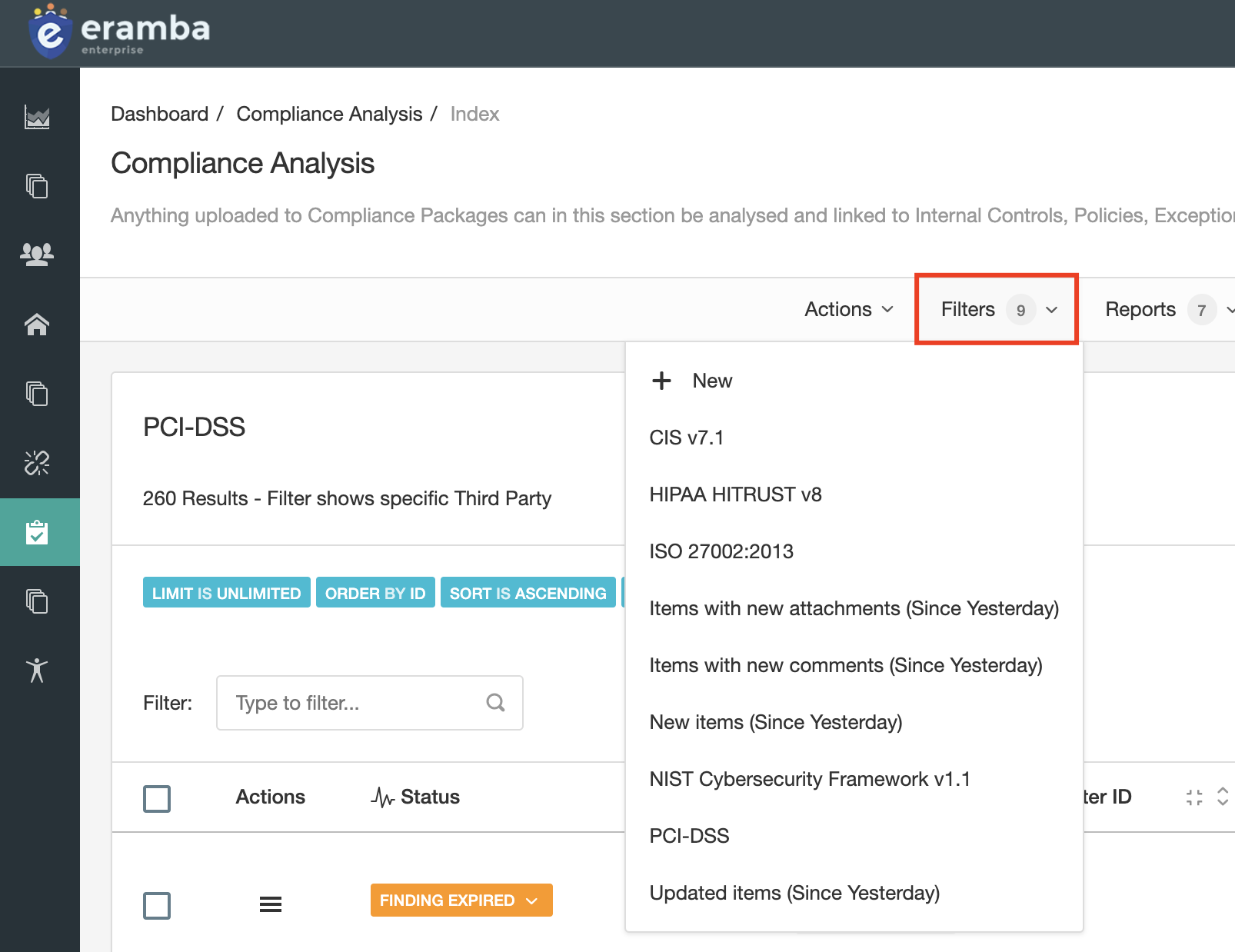 You can send default filters (or any filter that you create and save) over email in regular intervals. For example, you could send the filter "Compliance Requirements in ISO 27001 with Missing Audits" every week to your email in either CSV or PDF format.
To do this:
Go to the tab where the filter that you want to send is saved.
Click on "Notifications," "Reports," and then "New."
Select "Send Scheduled Filter."
Write a name for this notification.
Select the saved filter that you want to send over email.
Choose CSV or PDF.
If you toggle "Skip Empty Results," no email will be sent if there are no results. Otherwise, an empty CSV or PDF will run.
Set how often you want the email to be sent. For example, 1 means every second day.
On the Recipient tab, select under Users the recipients for this notification.
Under the Email Body tab, adjust the body and subject to something that works for you.
Save.
Note: Visualizations do not apply to filter report notifications.