Episode 1
Introduction to the Incident Management Module
Quick introduction to the module key capabilities
The Incident Management module will help you systematically manage your Security Incidents. The module allows you to define the stages that every Incident must go trough before is closed.

Then for every incident you create on the module you will need to describe how each stage has been completed (using Comments & Attachments).

The idea is to systematically address every Security Incident in the system. Once stages have been all completed you can "Close" the Incident.
Incidents are derived from problems that we knew could happen and for which we have some treatment and containment plan (this information is stored in the Risk module) or due problems we did not know or did not considerate properly. For this reason when you create incidents in eramba you can tie them to Risks and eramba will populate the Incident with the Risks information.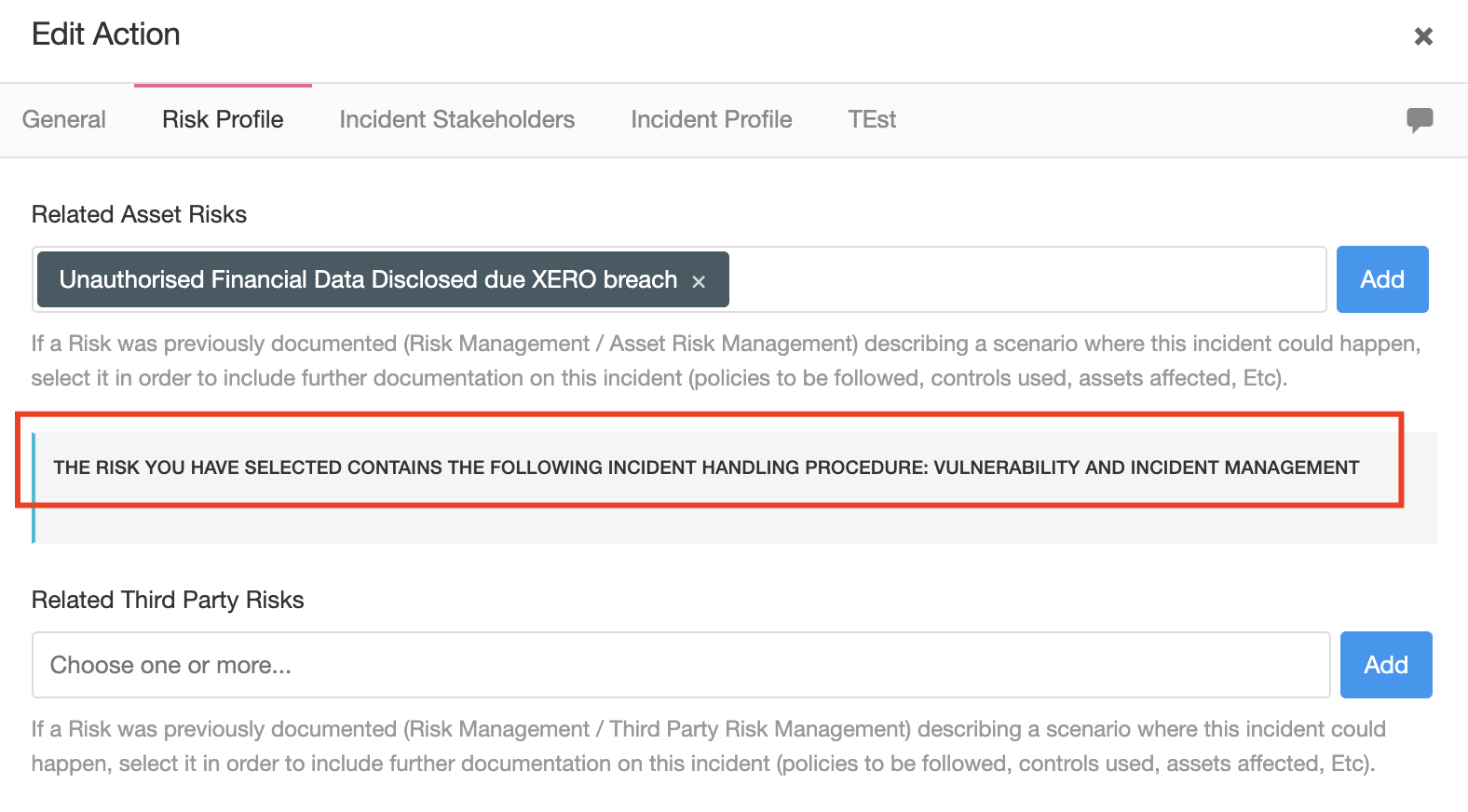 As any other module in eramba you can use Reports to describe Incidents in a more graphical way and use Filters, Notifications and Statuses to manage their lifecycle.