Episode 1
Introduction to Reports
Quick introduction to the module key capabilities
Reports is one of the "Common Features" - these are the set of features that apply to any module in eramba and are used exactly the same way. They sit on the top of every module: Actions, Filters, Notifications, Reports, Etc.

Reports allows you to visualize data in a graphical format by the combining of tables, charts, filters and text into a single report. 

Reports are available in every module in eramba and there is a special report on the landing page when users login in eramba we call "Landing Dashboard". 
Every module has two types of reports:
Section: reports will take data from the entire module and provide a summary of the module. For example if you are at the Risk module eramba will take data from every risk on the module to complete the report.
Item: reports a specific item on the module, this means you will run the report on a specific Risk, Control, Policy, Etc. This allows you to explain a single item as opposed to provide a summary of the entire module.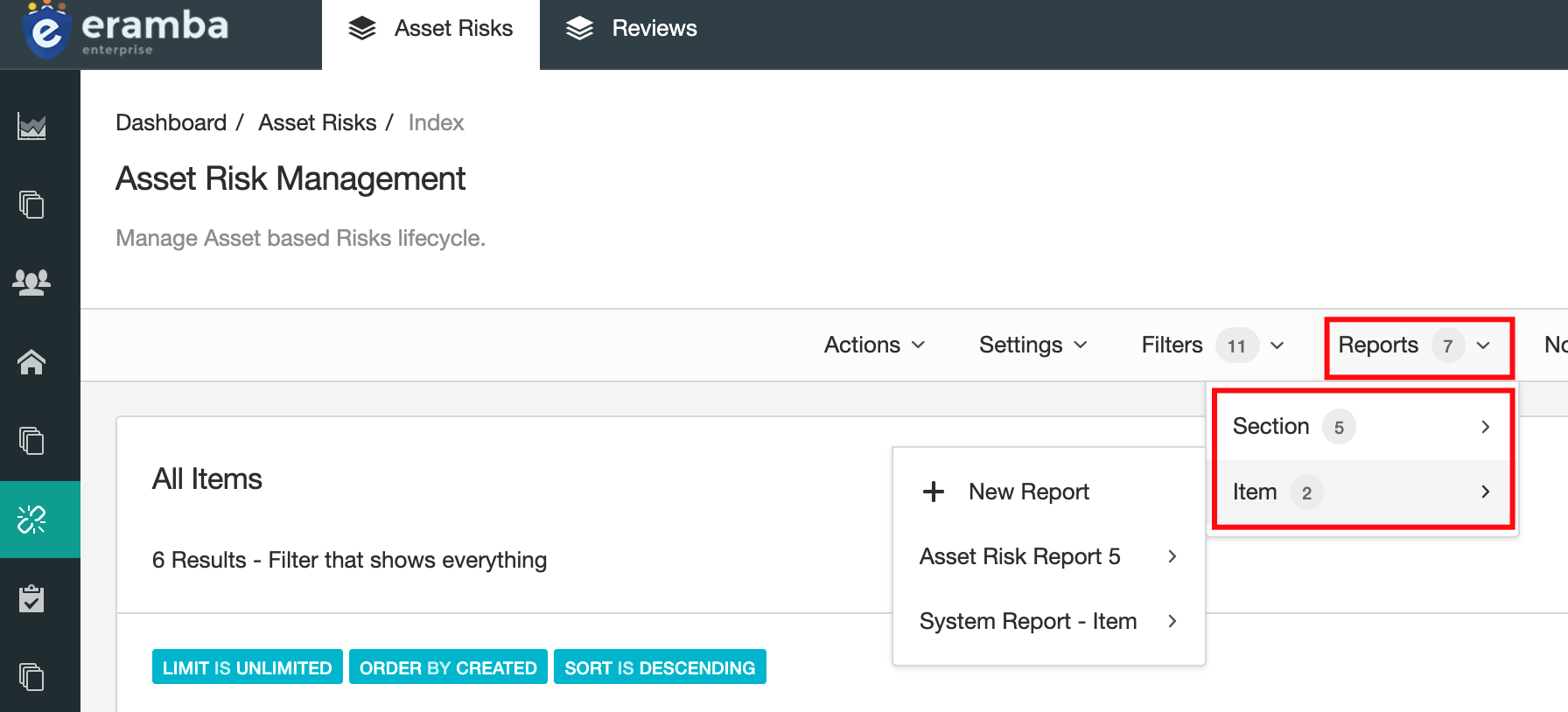 Each report is made of a template which you can build on your own using a report builder. The builder allows you to drag and drop widgets, re-order them in any way you want around the report and to some extent customize how they look.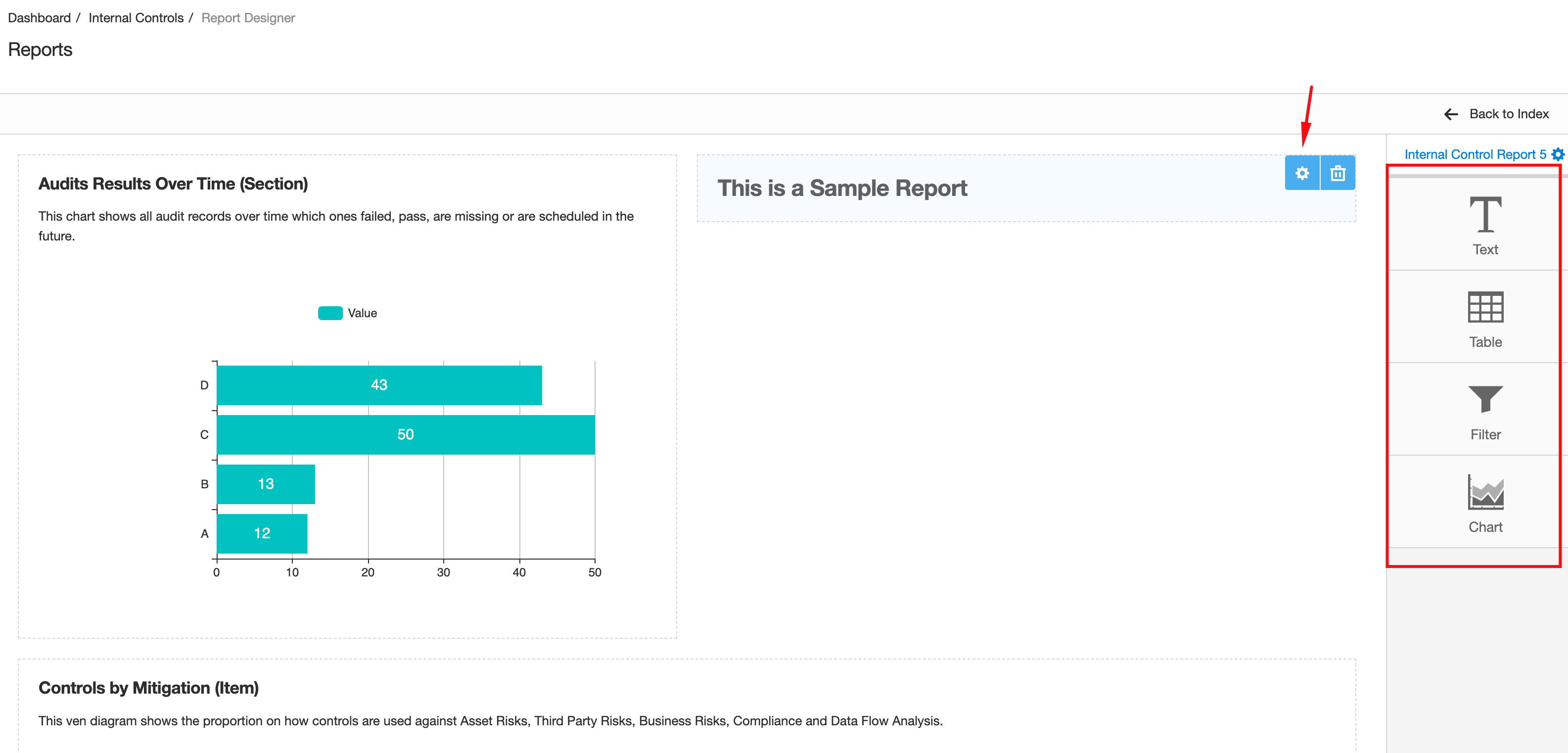 Once you build your report template you will be able to run it, eramba will simply fill in the data into your template and display the report to you. You can download reports as PDF format if you wish.
You can send over email your reports at regular intervals by creating Report Notifications, so for example you can get your Risk report every week by email if you wish.